CFT7 Disability Employment Symposium, May 8th and 9th
Tuesday, April 09, 2013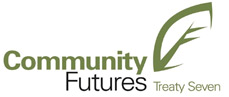 Community Futures Treaty Seven (CFT7) will be hosting their 6th Annual Disability Employment Symposium this May 8th and 9th at the Coast Plaza Hotel and Conference Centre in Calgary.
CFT7 advocates for inclusion in our community by collaborating with organizations and businesses that are actively hiring, training, retaining and supporting employment of First Nations People with disabilities.
The Symposium features several speakers, workshops, an interactive panel discussion and information fair.
For more information please visit
www.cft7.ca
or contact Johnathon Red Gun at
Johnathonrg@t7edc.com
.
When:
May 8th and 9th
Time:
7:30am to 5pm
Where:
Coast Plaza Hotel
1316 33 Street Northeast
Calgary, AB T2A 6B6
(403) 248-8888
Labels: calgary, disability, employment, First Nations, inclusion, information fair, symposium, workshops